Skip to Content
We Sell Workwear Across Florida
You built your reputation on delivering a quality product or service to your clients. So have we. At Uniform Destination, our team understands how important it is to ensure your employees are safe while they work. If your work environment is demanding and potentially dangerous, you have a responsibility to deliver your patented brand to your clients while minimizing delays due to preventable accidents. That's where we come in. Uniform Destination has over 17 years of experience bringing quality attire to professionals throughout Florida. Dickies Workwear, slip-resistant shoes, fire retardant work pants, heavy-duty shirts, and coveralls can all be found in our stores in men's, women's, and unisex styles. We even supply your team with polos for ultimate brand visibility.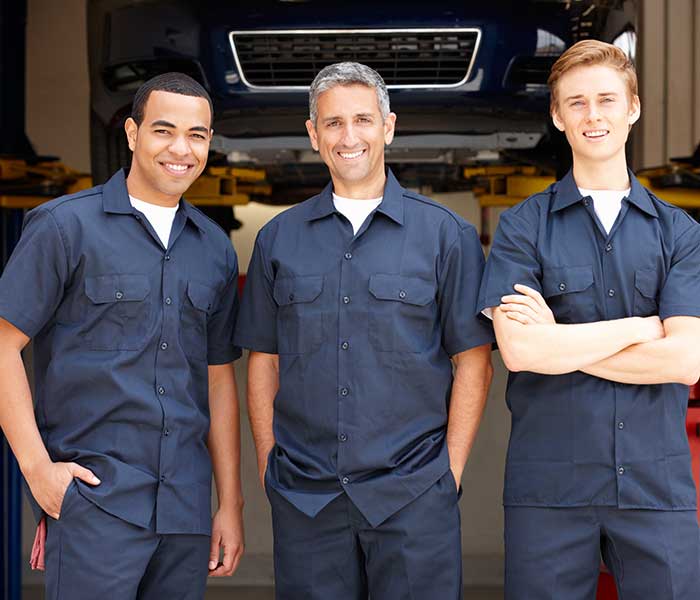 Use An Onsite Fitting to Outfit Your Team with Workwear
For your convenience, we have representatives who come to your location. Our onsite fittings help reduce managerial tasks by bringing your required uniforms to you. For instance, they allow you to focus on other tasks instead of following up with each of your team members regarding uniform requirements. Our fittings are free. We'll show up at your office and get exact measurements of each of your employees. We'll then return with completed workwear. This way, your team is safe to complete a project, and you're free to think long-term or handle other tasks. Keep your project running smoothly with our onsite workwear fitting services.
We Provide Onsite Services for Chefs Too!
You don't have to be a medical professional or a construction worker to benefit from Uniform Destination's comprehensive services. Chefs throughout the state use our services to dress safely and appropriately for the workplace. As with medical professionals and contractors, restaurant owners benefit from using our onsite fitting services. Stop worrying about workplace attire and get back to cooking the perfect steak. Contact us to schedule a free consultation.
Need a Free In-Office Fitting?