Skip to Content
Uniform Destination Offers Scrubs Across Florida
As a medical professional, scrubs are critical to your ability to treat your patients capably and in a sanitary manner. They keep you unrestrained while bending down to pick up patients and allow for enhanced range of motion. However, they get dirty quickly, so it's wise to have a large inventory of scrubs available each day. Why settle for subpar material or service? Uniform Destination offers onsite fittings to hospitals and private practices in addition to carrying numerous brands in any of our Florida stores. We have over 17 years of experience offering scrubs to medical professionals throughout Florida, as well as across the United States. Buying scrubs has never been so easy. Our fittings and consultations are 100 percent free for your convenience.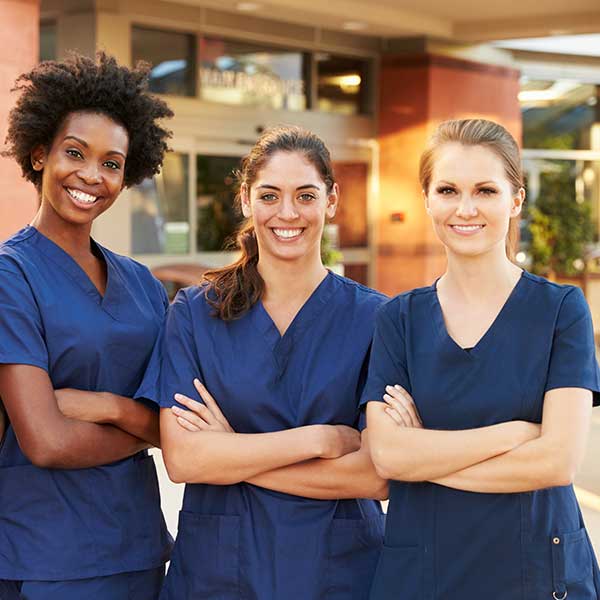 We Carry a Comprehensive Selection of Sizes and Brands
Our broad selection of scrubs is a big reason why we're your Uniform Destination. For instance, our team offers a wide range of brands and carries sizes from XXS to 5X, including petite, big and tall, and regular fits. More importantly, we're committed to customer satisfaction. In addition to our onsite fittings and drop off services, we remain dedicated to continually updating our selection of medical scrubs.
At the moment, we carry scrubs manufactured by:
Cherokee
Barco
Healing Hands
Med Couture
Sketchers
Sanibel
Dickies
Infinity
Heart Soul
Koi
And much more
We Provide Work Attire to an Array of Professionals
In addition to scrubs for medical professionals, Uniform Destination also provides workwear for professionals in a variety of fields. Are you a line cook who needs to replace your slip-resistant shoes? We offer a plethora of items for professional chefs. Are you a contractor who wants to ensure your workers wear the correct attire? We carry Dickie's coveralls, work shirts, and pants. Contact Uniform Destination to schedule an appointment for an onsite fitting.
Need a Free In-Office Fitting?