Skip to Content
We Sell Chefwear Across Florida
The dishwasher quickly scrubs plates and utensils for the next guest to use. The line cooks prepare meats, fry chicken, and cook vegetables. The sous chef watches the dishwashers and line cooks while assisting the head chef with small tasks. The head chef is busy ensuring your restaurant's brand is on point, ensuring each worker follows the recipe to a "T." The executive watches everyone in the kitchen. But who makes sure each team member has dressed appropriately? That's where Uniform Destination comes in. We have over 17 years of experience ensuring your kitchen functions like a finely-oiled machine. We're proud to help restauranteurs in Florida with their chefwear needs.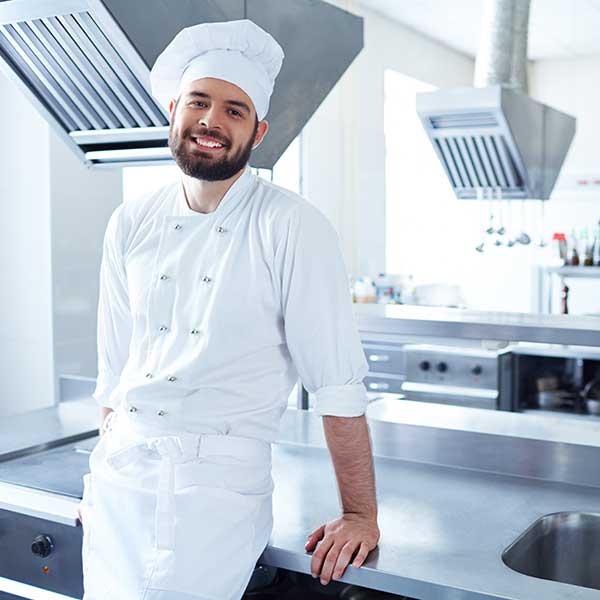 Visit Our Location for High-Quality Attire at Low Prices
Uniform Destination delivers high-quality professional attire to chefs at affordable rates. In fact, our prices are lower than anything you'll find online. Our team is prepared to outfit your kitchen staff with everything they need to deliver a savory dish to each of your diners. Our slip-resistant shoes will keep your dishwasher from slipping on the wet floor. Fire-resistant pants protect line cooks while they cook ribeye to perfection. Chef coats, aprons, and hats are essential to ensuring your eatery stays up-to-code. Uniform Destination is proud to offer men's, women's, and unisex options of all sizes. We can provide your restaurant with:
Chef Coats
Fire-Resistant Pants
Aprons
Hats
Slip-Resistant Shoes
We Offer Onsite Services to Restaurant Owners in North Florida
Our biggest draw is our onsite services. We're able to bring our inventory to you. Uniform Destination representatives allow each team member to find a chef coat, fire-resistant pants, or a hat that fits perfectly. We later drop off the finished products. If for some reason one of the items doesn't fit, we'll exchange it, no questions asked. To learn more about our onsite services, give Uniform Destination a call today.
Need a Free In-Office Fitting?